Brought to you by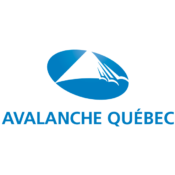 Avalanche Bulletin - 2022-05-05
Avalanche bulletins are done for the season but there is still a lot of snow on the mountain.
Check out this blog for tips and tricks to help you manage your spring travel :
In french (Chic-Chocs oriented).
In english (western Canada oriented).
Areas concerned: Mont Albert, Mont Ernest-Laforce, mont Hog's Back, Champs-de-Mars, mont Lyall, mont Vallières-de-Saint-Réal, mont Blanche-Lamontagne et Mines-Madeleine
Issued on: 2022-05-04 @ 18:00, Valid until: 2022-07-05 @ 9:31
Travel advice :
Weather Summary
Check the mountain weather forecast for air temperature, freezing level, expected wind speed and cloud cover. This will help you predict how warm the slopes you want to venture down will be.
SpotWx: https://spotwx.com/
Environment Canada: https://meteo.gc.ca/city/pages/qc-94_metric_f.html
Windy: https://www.windy.com/fr/-Afficher-ajouter-d%E2%80%99autres-couches/overlays?rain,44.848,-70.906,6,i:pressure
Mountain-Forecast : https://www.mountain-forecast.com/peaks/Mont-Jacques-Cartier/forecasts/1268
Confidence -